For a limited time only- all courses $59/per license!
Give your team opportunities to develop their skills, obtain continuing education credits and earn valuable certifications through our extensive BCBA® online training program. We are the leading global provider of Autism and Applied Behavior Analysis training solutions for helping professionals.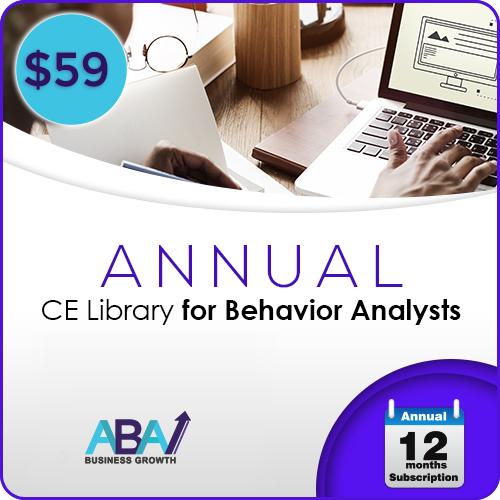 CE Library for Behavior Analysts
– Meets 100% of BACB Requirements!
– ABA Essentials, ABA Advanced, Ethics, Supervision, Collaboration & more!
– Multiple learning platforms (e.g., online, live webinars)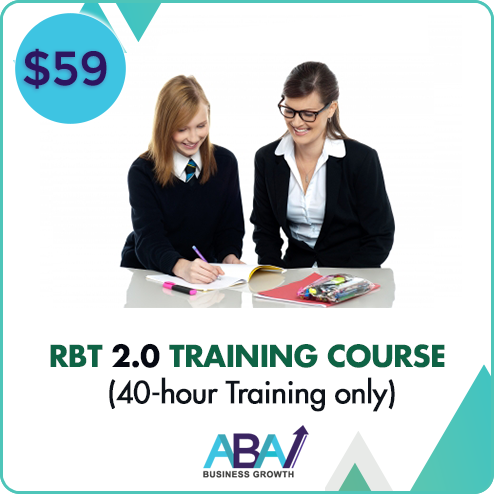 RBT 2.0 Education Program
– Exceeds requirements established by the BACB
– Working in Multiple Settings (e.g., home, clinic, school, community)
– Working Across Populations (ASD, ADHD, Dual Diagnosis, Behavioral)
– Professional Ethics
– ABA Overview and Essentials
– And much more!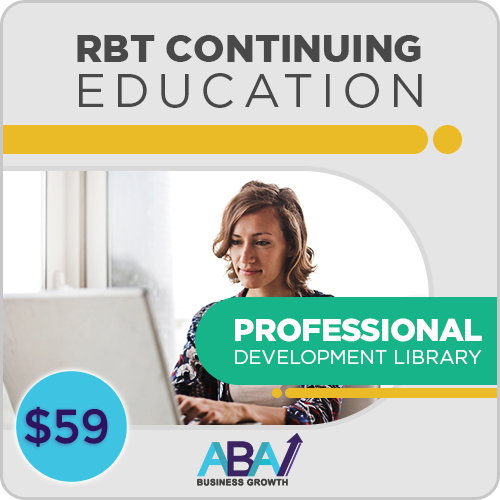 RBT Continuing Education Library
– 12 Hours of Advanced Training on ABA
– Over 10 Hours of General CEs plus 2 Hours of Ethics
– Webcasts on Social Skill development
– And much more!
Program Pricing for Your Organization
Purchasing licensing on your choice of these course for $59/per license for your entire team gives you considerable savings!
To learn more or take advantage of our limited time pricing and purchase licenses for your employees, email us at contact@ababusinessgrowth.com or fill out the form below. We will reach out to you the very same day!
Inquire about the Limited Time Promotion
Contact us and learn more about our ABA promotional course pricing and how your organization can save. Complete the following information below and an ABA Business Growth consultant will contact you shortly.