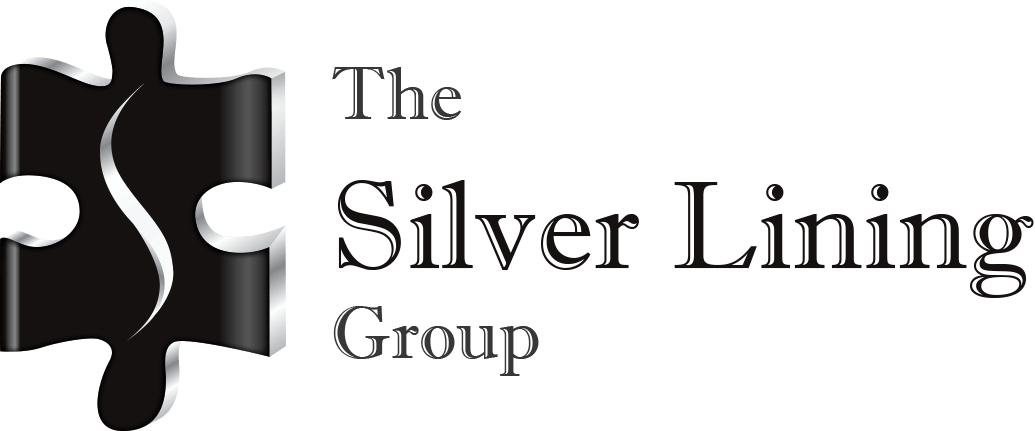 The Silver Lining Group
CARF Accredited Behavioral Health Services.
Do you want to work for an ABA agency that puts ethics and clients outcomes above profits?
 An agency led by an extraordinary BCBA owner passionately committed to every single client?
 One who is equally committed to both BCBAs and RBTs?
The Silver Lining Group
is a nationally accredited, state-certified, private behavioral health agency.
 The Silver Lining Group employs research-based strategies aimed at maximizing the functioning and independence of autistic individuals and individuals with developmental disabilities and mental health disorders.
The Silver Lining Group believes in a comprehensive support system for all clients, as well as readily accessible services to meet the current needs for the autistic, developmentally disabled and mental health communities. Our unique approach allows individuals to receive customized, integrated treatment from an incredible team of clinicians. Each client's individualized treatment goals are established in collaboration with the parents/guardian and IEP or ISP team. Staff members help empower each person served and their families to actively participate with the team to promote recovery, progress, or well-being. In addition to center-based treatment, the Silver Lining Group proudly offers several other services including Assessment and Diagnosis, Community Education, Outpatient Services, and Outreach Programs designed to support the ongoing needs of our community.
The Silver Lining Group was founded in Mansfield, Ohio in 2007.
Silver Lining Group is an organization with the desire to bring quality services for autistic individuals, individuals with developmental disabilities, and individuals with mental health disorders to needed areas and specializes in research-based treatments for autistic children.
 
TOP 5 REASONS WHY SILVER LINING GROUP IS DIFFERENT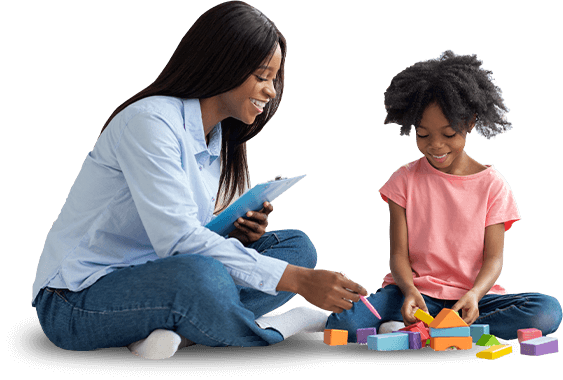 The owner walks the walk. She is an exceptional BCBA with the skill to take on the most challenging cases – cases that others reject.
This organization has heart. The owner drives over 90-minutes to help clients who would otherwise not receive services.
They care deeply about professional development. They fly in world-class ABA leaders to provide clinicians opportunities to learn from the best.
Once hired, BCAs want to stay with the company. Their retention rate of BCBAs exceeds 80%. The industry average is less than 50%.
They are an independent ABA agency. It's the perfect size – small enough to care about meeting the needs of their employees, yet rapidly growing due to their reputation as one of the best ABA service providers in the state of PA.
WHY DO EMPLOYEES CHOOSE TO STAY WITH THE COMPANY?
WHAT DOES IT MEAN TO BE A REGISTERED BEHAVIOR TECHNICIAN?
Are you considering getting an entry-level job as an RBT?
Want to know more about what this job entails?
Let's take a look at the 3 primary tasks expected of RBTs: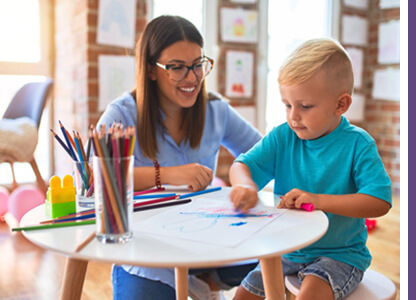 1. Instruction
Instruction is the individualized teaching you provide to your special needs students (i.e., often autistic students). You'll focus on addressing the core deficits of autism spectrum disorders with a treatment plan and instructions provided by a BCBA (clinical supervisor). These can include:
Language Skills (listening, speaking, communication)
 Skills (sharing, following directions, respecting others, using manners)
Play Skills (problem-solving, creativity, social play)
You'll work with your BCBA (clinical supervisor) to develop a treatment plan. And you'll review the plan together on a regular basis. The BCBA will also train and support you on other skills you need in your role. Read More
2. Behavior Management

Special needs students often engage in undesirable challenging behaviors. Socially unacceptable or unsafe behaviors are the primary concern with behavior management. As an RBT you might experience some common repetitive behaviors often seen in Autistic individuals such as scripting and stimming.
You'll work closely with a BCBA to focus on any challenging behaviors. You'll learn a lot from your BCBA and get lots of hands-on training on how to deal with challenging behaviors.
Additionally, special needs students can engage in unsafe behavior when they are frustrated. In some cases, if they find their programming or "work" too difficult they may attempt to run away, hurt themselves or others, or be unsafe.
You'll have many opportunities to learn about behavior intervention plans. And see how these plans focus on reducing socially unacceptable challenging behaviors. While working to decrease challenging behaviors, you will also replace these behaviors with appropriate communication skills. Replace undesirable behaviors with smiles, laughter, talking, and loads of fun with your students in play and fun activities.
Do you want to help children find their smiles?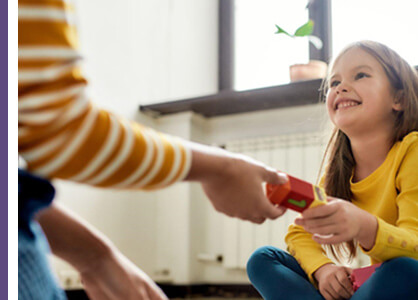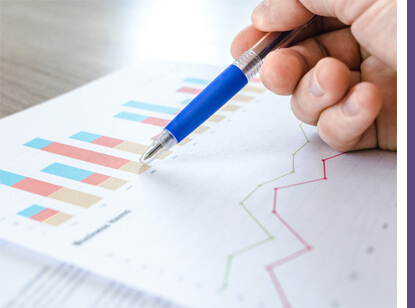 3. Data Collection
As the RBT you'll learn how to collect data and be expected to take data daily on all the skills in the treatment plan.
These can include challenging behaviors, play skills, communication, and self-help skills. And you'll track skills using a system of data collection so that the BCBA can make data-based decisions on the child's programming (example: datasheets, tech-based platforms, charts, graphing, etc.)
ARE YOU INTERESTED IN THE CURRENT OPENINGS?
Getting started couldn't be easier! Click below!